In May 2009, over 140 staff of the Central Land Council, whose task it is to represent indigenous constituents in matters involving land acquisition, native title claims, sacred sites, land management, land use proposals, economic development and public awareness, began operating from the new facility, which will serve over 24,000 constituents across 771,740 km2 of Central Australia.
After numerous previous attempts by the Central Land Council to get the project off the ground, dating back to 1999, DKJ projects.architecture were engaged as Primary Consultant in 2005 to deliver the Central Land Council headquarters. The Objective was to enable five disparate branches, to operate from one purpose built headquarters facility.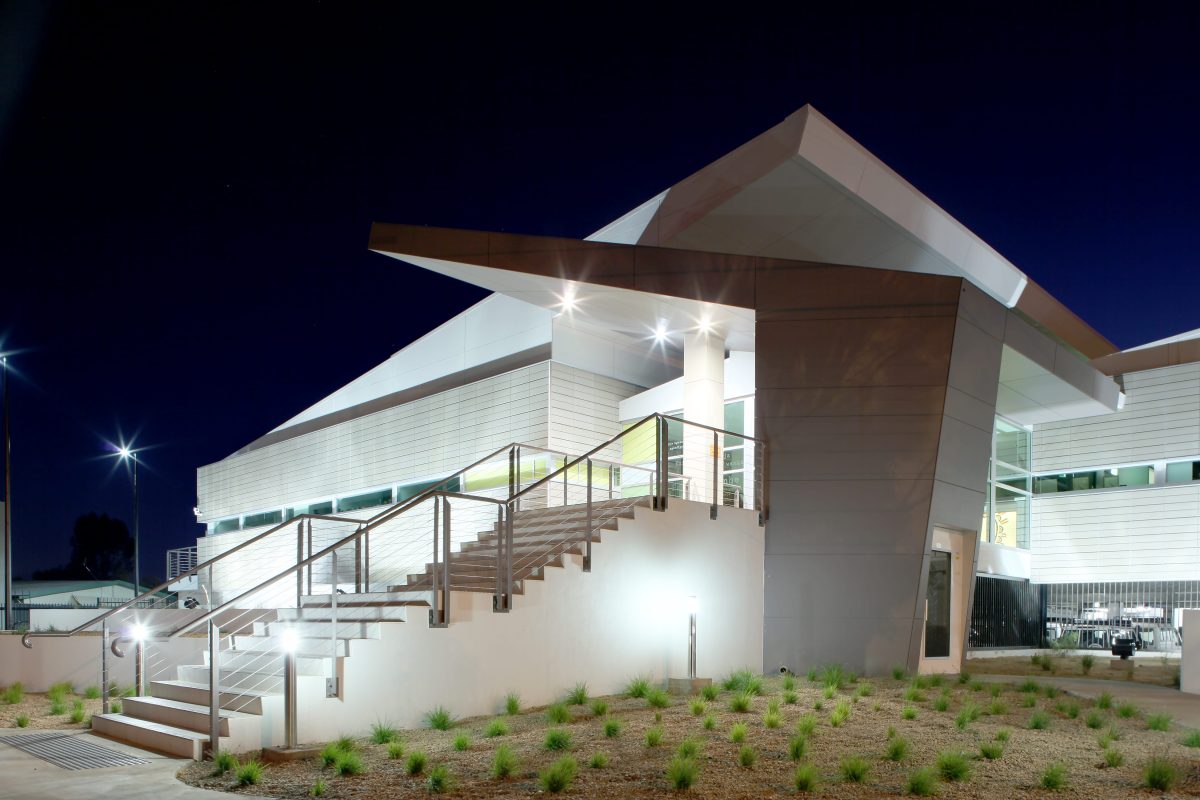 Extensive consultation with CLC staff was carried out to ensure that the design met both the requirement of the staff, and their indigenous constituents. Collaborating with local Construction Company Sitzler, a solution which was on time and on budget was delivered. The $6.8 million, 2200m2 single story office with undercroft car parking, including $1.5 million fit‐out, and a generous Graphic Design package.
Located at the foot of Tessa Hill, a sacred Aboriginal site alongside the North Stuart Highway, Alice Springs, the building houses office space, conference facilities, a resource centre, staff function areas, internal courtyard and atrium spaces, fire proof archive stores, secure under cover fleet vehicle parking, lock up bike storage, locker and shower facilities, and a water‐ wise, natively landscaped site. With pedestrian paths linking informal outdoor meeting areas. This Project marks an historical achievement for DKJ projects. architecture in producing what is earmarked to be the first Greenstar rated building in Alice Springs and only the second Greenstar rated building in the Northern Territory.