David King-Jones – Director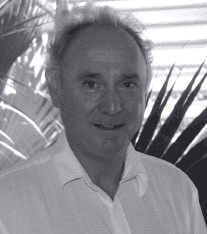 Qualifications
Bachelor of Architecture, Melbourne University, 1972
Affiliation
 Fellowship of the Royal Australian Institute of Architects
 Registered Architect, Northern Territory, Western Australia, South Australia, Tasmania, Victoria, Queensland and New South Wales
Tasmanian Building Practitioner Accreditation No : CC4689 FVAIA # 11538
Expertise
David is the director of DKJ projects.architecture.
Previously he was a founding senior partner of major national and international practice.
In addition to setting up a network of Australian offices, David established international offices in Malaysia, China and Abu Dhabi.
Experience gained working in England, the Middle East, Asia and throughout Australia underpins his work on all projects he is involved with.
As director David assists with the management, development and growth of DKJ projects.architecture.
David's role is generally Project Director, responsible for the delivery of Design Team Services in accordance with the Project Brief, Budget and Programme.
During his 40 year of practice David has been involved as Director in Charge of multi-disciplinary teams on a range of major projects including:
Residential
Tourism/ Recreation and Hospitality
Mixed Use Commercial
Urban Development
Public Buildings
Education
New Technologies
Mining and Infrastructure
Industrial/ Process facilities
Awards
1988 RAIA Northern Territory Civic Design Award – Todd Street Mall, Alice Springs, Northern Territory.
1998 Property Council of Australia Rider Hunt Award – Raddison Playford Hotel.
2000 South Australian Museum – Australian Institute of Building: State High Commendation – Project Management; National High Commendation – Project Management for South Australian Museum New Entry and Aboriginal Cultures Gallery.
2001 Urban Design Institute of Australia – Urban Design Award, Holdfast Shores Development, Glenelg, South Australia.
2008 SA Steel Awards, Australian Steel Institute; Adelaide Central Bus Station
2008 UDIA SA Awards for Excellence, High Density Development, Place on Brougham North Adelaide, SA
2009 AIA NT, Commendation Commercial Architecture, Imparja Digital TV Studio, Alice Springs
2009 Newport Quays Marina Cove, Port Adelaide SA, DIA Planning Award
2009 Residential Developments, Property Council of Australia: National Innovation and Excellence Awards; Place on Brougham, North Adelaide SA; AIA NT, Interior Architecture Award, Sustainability Award, Central Land Council Alice Springs 2010
2012 RAIA The Reverend John Flynn Award for Public Architecture, NT Medical Program and Allied Health Infrastructure, Darwin, NT
2013 RAIA Commendation for Public Architecture Award, Australian Centre of Indigenous Knowledge and Education, Darwin, NT
2014 RAIA -The AIA Commendation for Public Architecture, Berrimah Fire Station and Emergency Services Facility (with Ashford Architects)
2017 RAIA Commendation for Educational Architecture, Charles Darwin University Theatre Redevelopment, Darwin NT.
Adam Walker – NT Principal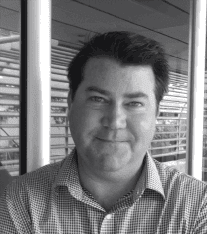 Adam is a registered architect with Australian and International experience.
Adam's role is generally director in charge of projects, including design, documentation and quality assessments.
Adam has worked with several leading architectural firms and has a broad knowledge base spanning many project types and various delivery methods.
Adam is experienced at managing significant projects and understands the specific details and techniques required to achieve commercial viability and asset longevity, whilst achieving social and environmental cognizance.
Adam is a leader as well as a team player in the pursuit of skilfully designed and professionally delivered urban landscapes and built form.
Kym Hughes – Senior Architect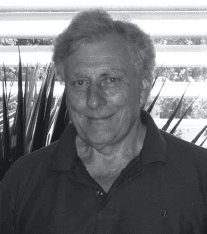 Kym is a Senior Architect who has worked as an architect in the U.K, Asia and Australia over 35 years. Kym is skilled in architectural design and has worked on a wide range of projects in many countries. He has particular experience and expertise in master planning and has planned many large residential and commercial projects in Asia and Australia.
Bill Dickinson – Senior Architect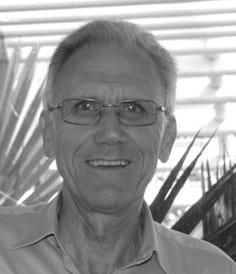 Bill has over 30 years' experience as an architect in Australia and overseas on a variety of project types and sizes, and his expertise included tourism and hospitality, commercial, industrial and aviation related industries. He has a keen interest in detailed design development and integration of structure and services as a bottom up process complimenting the top down architectural design concept. Bill's aim is to produce technically and graphically correct and complete documentation to facilitate an orderly building process.
Marc Christianson – Senior Technician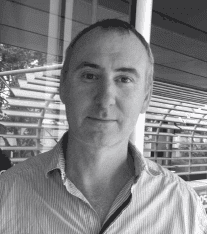 Marc has a broad range of experience within the Architectural Industry. Marc's skills include the accurate documentation of Educational, Commercial, Industrial, Residential and Hospitality Developments by using AutoCAD and Revit. Marc excels at coordination of documentation by liaising with various consultants to ensure consistency and to have the documents completed within the given timeline by client.
Rod Glen – Designer and Illustrator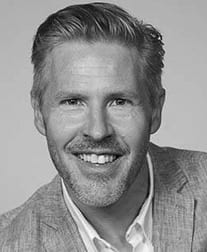 Rod is specialised in architecture design and illustration, he has over 24 years experience of architectural design and illustration.
Rod has worked on an extensive range of architectural developments prior to returning to full-time study in 1991,completing a Bachelor of Design in Human Environments from the University of South Australia in 1993. Rod has worked in Adelaide, as well as formalizing his professional relationship with DKJ Projects on a 'retainer' basis in 2016. Over many years Rod has also grown his interest in fine arts, and is attracted to sunlit forms, drawing personal inspiration from Sir Ivor Hele, Robert Hannaford and Sir Hans Heysen.
Bryan Munsod – Senior Architectural Coordinator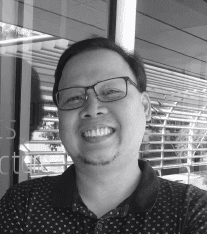 Architectural design coordinator and licensed architect (Philippines) with 15 years' experience across Asia and Australia, Bryan has held roles in a series of high- value highly- complex projects designed by some of the world's best architects and engineers. Bryan focuses on methods for dealing with and simplifying projects to ensure the client's design intent can be realised. He has gained invaluable experience in the significantly different approaches required for different projects and the different organisations required for different design and procurement methods (PPP, Partnering and Construction Management). His involvement in these varied projects has provided Bryan with a unique opportunity to learn the different Architectural approach and practice. He has a long- standing interest in innovation to achieve better design presentation, co-ordination and more efficient production of drawings. Flexible in outlook Bryan is able to work within team structure on a short or longer- term basis to meet the client needs, intent and ideas.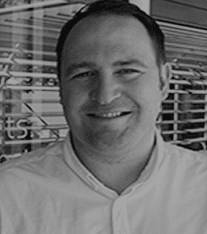 Chris is dedicated, self- motivated and responsible professional with an enthusiasm for his work and the challenges it brings. An articulate manner enables him to project ideas clearly and concisely permitting him to communicate at many levels in the field of construction. A friendly and positive personality and professional enthusiasm allows him to quickly build a rapport with Clients, Consultants and Contractors
ONC Professional Building Studies.
MNC Professional Building Studies.
David Parken – Senior Architect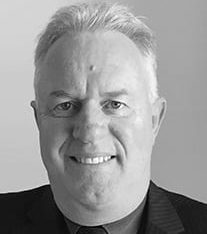 David is a Senior Architect who has over 30 years of experience in Architectural Practice and 14 years as a principal of Adelaide Architectural Practice. David has worked in various projects and has intensive design expertise and experience.
Rachelle Perillo- Senior Architectural Coordinator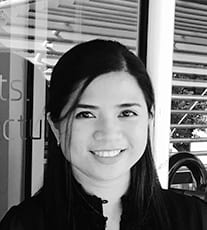 Rachelle is an architectural coordinator with 12 years' experience in Asia and Australia in wide varieties of projects, including high- rise commercial office buildings, residential, and institutional projects. Rachelle is licensed architect (Philippines) and has accrued knowledge in detailing and construction through her involvement in mega and high density projects designed by international architects.
Rachelle has in depth experience in drawing documentation and has special interest in design visualization rendering, where she brings her design flair to life. She has experience from project conceptual stage through to project completions. Her experiences in project management and coordination of various scale of from project makes it a component in resolving issues arises during the design drawing documentation and construction stage.