Rod Glen – Designer and Illustrator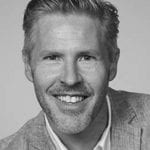 Rod is specialised in architecture design and illustration, he has over 24 years experience of architectural design and illustration.
Rod has worked on an extensive range of architectural developments prior to returning to full-time study in 1991,completing a Bachelor of Design in Human Environments from the University of South Australia in 1993. Rod has worked in Adelaide, as well as formalizing his professional relationship with DKJ Projects on a 'retainer' basis in 2016. Over many years Rod has also grown his interest in fine arts, and is attracted to sunlit forms, drawing personal inspiration from Sir Ivor Hele, Robert Hannaford and Sir Hans Heysen.