Rachelle Perillo- Senior Architectural Coordinator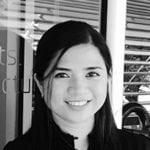 Rachelle is an architectural coordinator with 12 years' experience in Asia and Australia in wide varieties of projects, including high- rise commercial office buildings, residential, and institutional projects. Rachelle is licensed architect (Philippines) and has accrued knowledge in detailing and construction through her involvement in mega and high density projects designed by international architects.
Rachelle has in depth experience in drawing documentation and has special interest in design visualization rendering, where she brings her design flair to life. She has experience from project conceptual stage through to project completions. Her experiences in project management and coordination of various scale of from project makes it a component in resolving issues arises during the design drawing documentation and construction stage.