Adam Walker – NT Principle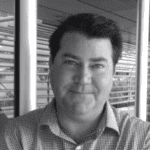 Adam is a registered architect with Australian and International experience.
His role is generally director in charge of projects, including design, documentation and quality assessments. Having worked with several leading architectural firms and has a broad knowledge base spanning many project types and various delivery methods, Adam is experienced at managing significant projects and understands the specific details and techniques required to achieve commercial viability and asset longevity, whilst achieving social and environmental cognizance.
He is a leader as well as a team player in the pursuit of skillfully designed and professionally delivered urban landscapes and built form.